Configure a Remote Garage Door/Gate Opener on Smart Phone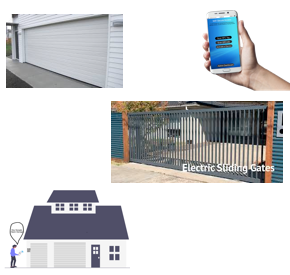 Smart Phone, these days, is not just a telephone. It has become a very powerful and convenient tool to do several taks in our day-to-day life. It can help us pay over the counter, it can open the door of the house without a key, and many more. We can use the same smartphone as a remote controller for opening an automatic garage door or gate.
In this blog, we will learn how we can install WiFiSecureAccess access controller on your existing automatic garage door or gate controller so that you can open or close the garage door/gate using your smart phone. As we will be using the wifisecureaccess app, it is highly secure, and nobody else other than authorised users will be able to open the garage door.

Full documentation of Access Controller is available here.
A dedicated lower-cost garage door/gate controller is also available to buy from WiFiSecureAccess. If you are using that, its detailed documentation is available here.
Things we need
WifiSecure Access Smart device
A screw driver and connecting wires
WiFiSecureAccess smart device can be purchased from Amazon. You can either buy the general purpose Access Controller or a dedicated garage door/gate controller.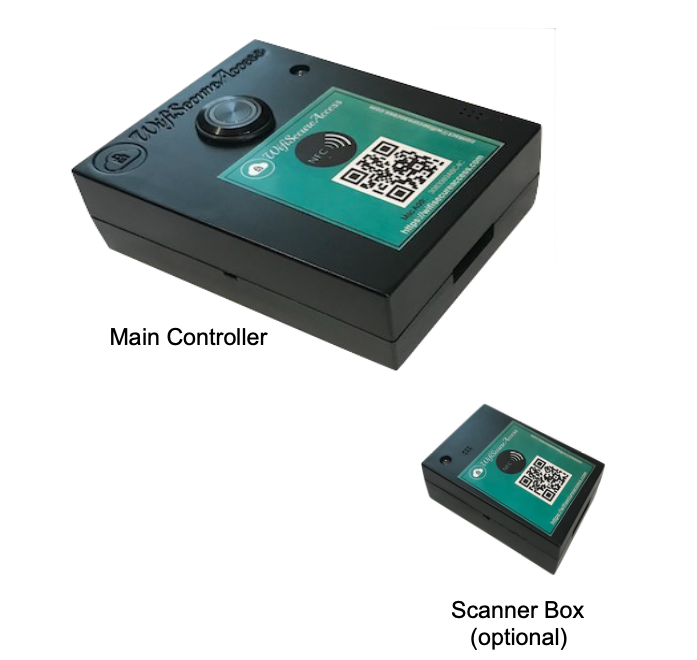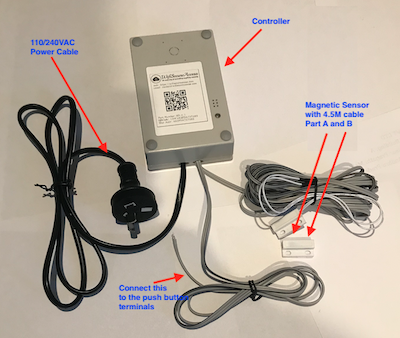 If you have purchased a dedicated garage door/gate controller, click
here
and follow the steps given in that documentation.
On the other hand, if you have purchased a general purpose access controler and want to use it for garage door or gate, click
here
for its full documentation.
When using general purpose Access Controller for garage door/gate, the following must be taken care of:.
When configuring the label name of the port in Fig 14 of the subsection 'Changing the name of the output port' in the Access control Documentation, make sure to add the word 'Garage' or 'Gate'. This is how the controller knows that it is controlling a garage door or gate. Garage doors and gates have their own controller and we are integrating our controller to the pushbutton terminals of that controller. The signal that WiFiSecureAccess controller gives to the push button terminal of that garage/gate controller is a pulse. That is why the WiFiSecureAccess controller has to know what it is controlling. The words 'Garage' or 'Gate' in the name of the port is important for this.
Once you have completed all the sections of that document, you are ready to open your garage using a smart phone.