Product Description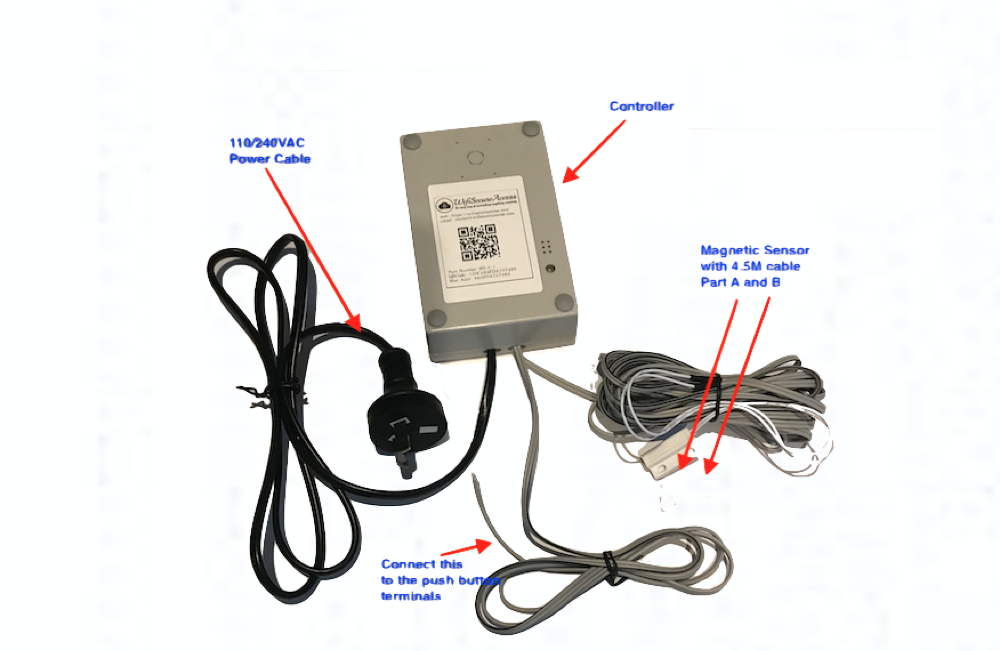 Easy Installation
This garage door/gate controller comes pre-wired with all the needed parts. You need to connect a cable to the push button terminals. Then install the sensor on the garage door (optional).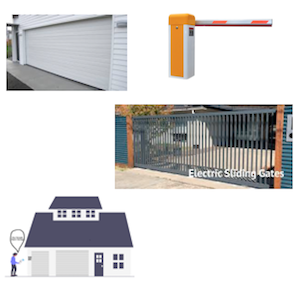 Control Garage Door or Gates
This can be used for controlling garage doors as well as gates. It can be boom gates as well. So long as they have a manual open/close button terminals, this garage door controller is compatible with it.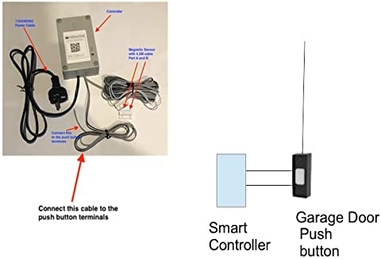 Easy Cabling
Locate the push button terminals of the garage door controller and cable the wires from the device to those terminals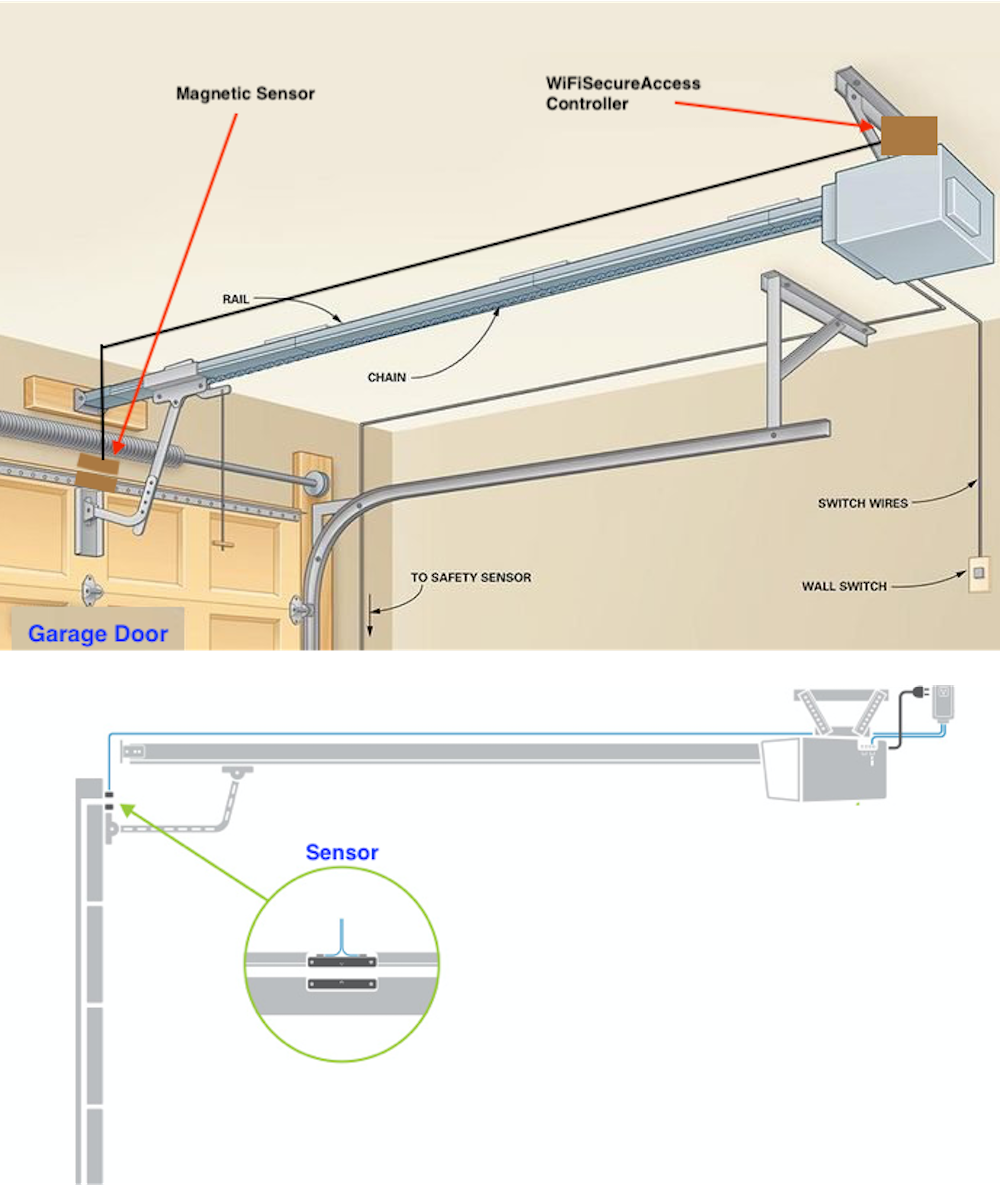 Notifications and Auto Closes
If the sensors are installed, the device can send notifications when the garage stays open for a long time. It is also possible to know from far remote whether the garage is currently open or closed. It is also possible to configure auto close as well as periodic timer actions on schedule.
Convert your Garage Door opener or gate to Google Home or Alexa enabled so that you can open/close garage door or gate using your smart phone. This is a plug and play type of a package with the controller pre-wired with all the needed parts, and pre-configured to control an existing garage door or gate. So long as your current garage door or gate has a manual push button and/or a terminal on the back of its controller for manual push button, WiFiSecureAccess garage door/gate opener is compatible with it and can be integrated with it. This controller can operate directly on 110/240VAC power and does not need any additional AC to DC Converter. It can also work on 12VDC. In addition to garage doors of residential houses, with its comprehensive access control/authorization features, this can be used for parking lots of apartment complexes and business/offices. Detailed documentation and User Guide are available at the website of the manufacturer. If you are interested in accessing them prior to purchase, go to their website and click on Documents. Then click on Dedicated Gate/Garage Door Controller.
This garage door/gate controller is highly secure. For extra layer of security, two factor authentication can also be configured with separate access pin for each person.
Detailed documentation of this controller is available
Need one controller per door/gate. Can have multiple doors/gates for a house/office/building/parking-lot
We provide full support for installation and configuration. We will try to make sure that you are fully satisfied with your purchase.