Product Description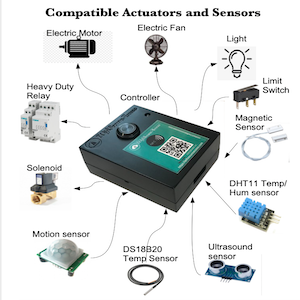 Universal Controller
This is a universal switch that can be used for controlling any electrical equipment from remote using a smart phone. The electrical equipment can be anything. It can be a DC load or an AC load. It can also read sensors.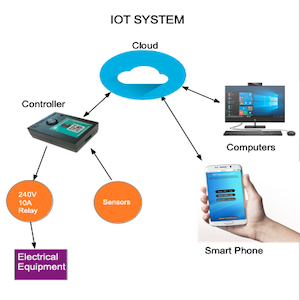 Cloud Based Control System
This is a cloud based system so that the equipments can be controlled from anywhere remote. It can also read sensors from anywhere remote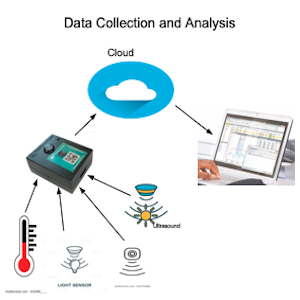 Remote Data Collection and Data Logger
This can be used for collecting data from remote sensors and logging to a local computer. It can also be configured to control an electrical equipment based on the sensort values. It can be configured to read a sensor connected to it and control an equipment either connected to it or to another controller sitting far remote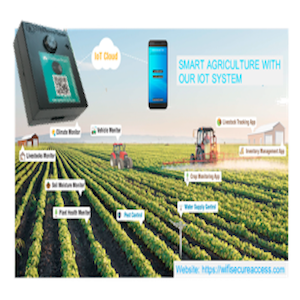 Automatic Controls
Automatic controls can be configured to control an equipment either periodically, or based on the any sensor values. Typical example is an irrigation system in a farm. The sprikler system can be turned on periodically, and if it senses rail, it can automatically suspend that periodic action.
This is a versatile and general purpose Remote IO and Automation/instrumentation/data collection controller that can be used for controlling any electrical equipment or devices from remote using a smart phone or computer. This general purpose IO connects to internet through WiFi (2.4GHz) and can be operated from remote. Examples of electrical equipments are electrical motors, lights, gates, garage doors, electric strikes or magnetic locks on door and so on. Automatic controls and periodic actions can also be configured. It is also possible to configure two controllers such that one controller reads a sensor and based on the sensed value, it controls an equipment connected to the other controller sitting remote. This is Google Home and Alexa enabled, and integrates with Smart Home. It is also possible to integrate this with any of your other application programs and platforms as well through an HTTPS POST call. This is an ideal device for home as well as industrial automation. Refer to the website of the manufacturer (wifisecureaccess) for detailed documentation, or contact us for any solution to your needs. Package includes the controller with 110VAC power cable plus double-sided mounting tapes. It does not include any accessories and connecting cables as they depend on where this is installed and what electrical equipment it is controlling and what sensors are used.
Detailed documentation of this controller is available
One controller can control only one electrical equipment. Multiple equipments can be handled by the system by integrating with multiple devices
We provide full support for installation and configuration. We will try to make sure that you are fully satisfied with your purchase.