1.0 Brief Description
Last updated: 2020-03-16
This is a development board for an EXP8266 microcontroller with onboard 110/240VAC power converter. It has a built in RGB LED and a buzzer. All the other IO ports of the ESP8266 are brought out on various connectors so that one can connect anything to it. It has an onboard relay with a rating og 240V, 10A so that it can put ON/OFF any 110/240VAC loads. The design architecture and its connectors and their pin assignments are described in this documentation.


News:

WifiSecureAccess sponsors a discounted Online hands-on course through Udemy on the development of IOT system. Click here for details and coupons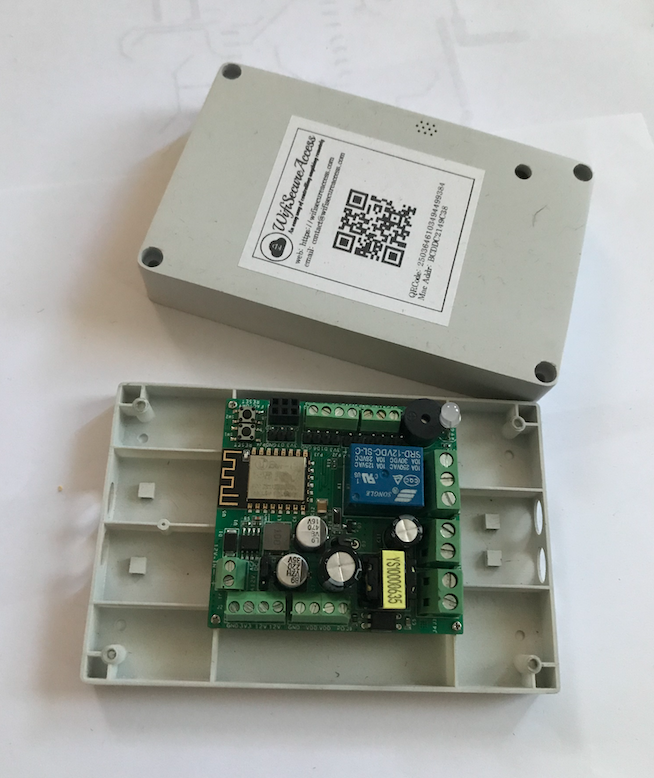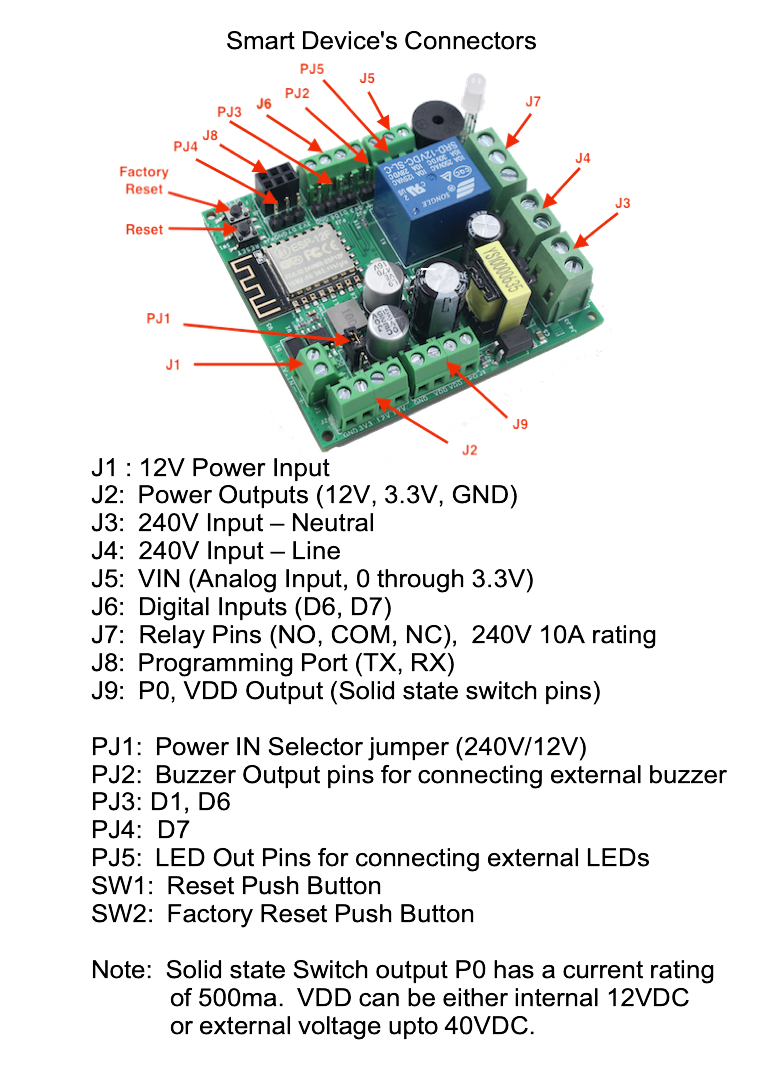 All the pins of all the connectors are marked on the PCB of this development board.
This development board can be purchased either from eBay or from Amazon. It will be available through other sources in the future. Search for WifisecureAccess in eBay or Amazon.